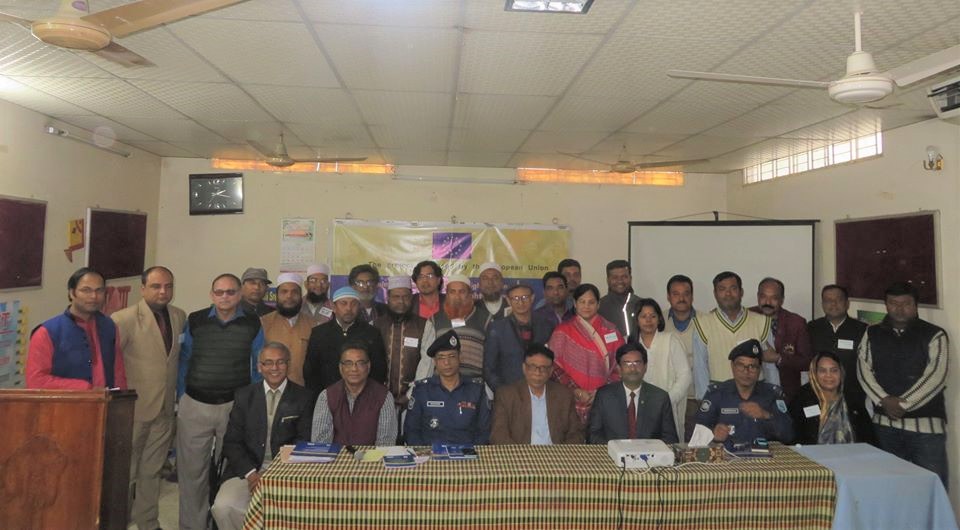 # womenrightsdefenderstraining
DHAKA, 22 December 2019: A twelve-day long rural women human rights defenders(W/HRDs) training on women rights has ended on 15 December 2019 at Dinajpur. The objective of the training was to educate rural Women Human Rights Defenders(W/HRDs) on women's and girls' rights and international law standards for the protecting the W/HRDs.
In four batches, 100 male and female participants were trained up on the issues. Each batch comprising of 25 persons received a 3-days training. The defenders include mix group of local journalists, media gatekeepers (newspapers editors, executive editors and news editors), CSO representatives and religious leaders participated in the programme. Participants were given knowledge and understanding on national policies and laws, and international law standard in protecting and promoting the rights of rural women and girls who are vulnerable to human rights violation. In addition to the training is aimed at building up their capacity to protect the defenders from violence and attacks on themselves. The trainers and experts also informed them of UN resolution on defenders' rights in defending human rights.
Participants did several groupworks on the training issues and presented those for discussion in the workshop
Additional District Magistrate Md. Shariful Islam inaugurated the training on 4th December and Superintendent of Police (SP) Mohammad Anwar Hossain attended the closing session of the training on 15 December 2019. Besides, Dinajpur Sadar Upzilla Nirbahi Officer (UNO) Md. Firuzul Islam also attended the programme.